Meetings and Workshops
We have a variety of rooms available to suit your needs available evenings and weekends as well as some throughout the day.
Pictured below the Conference suite: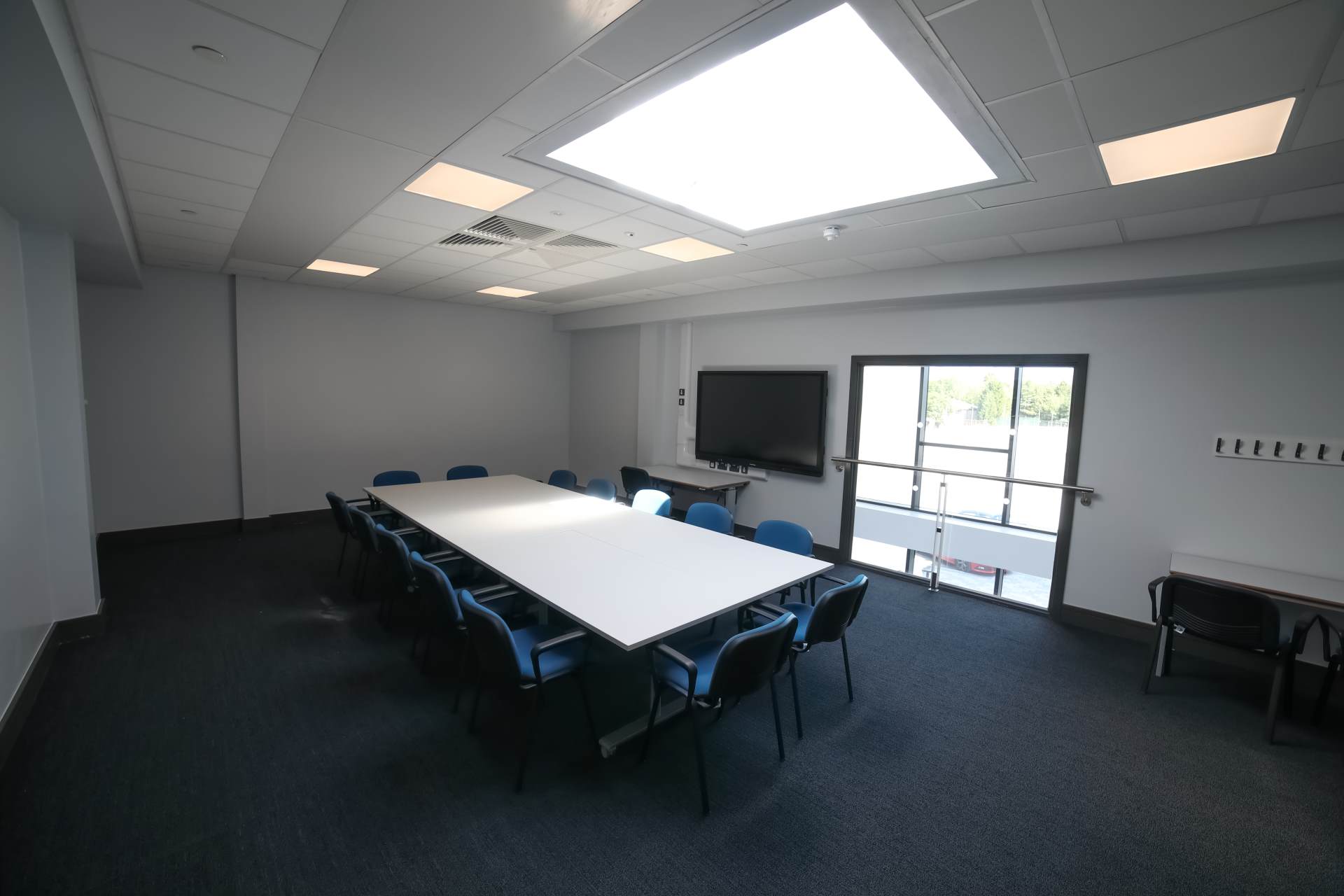 The community room can be split into 2 smaller workshop rooms or one large, this room is available throughout the day.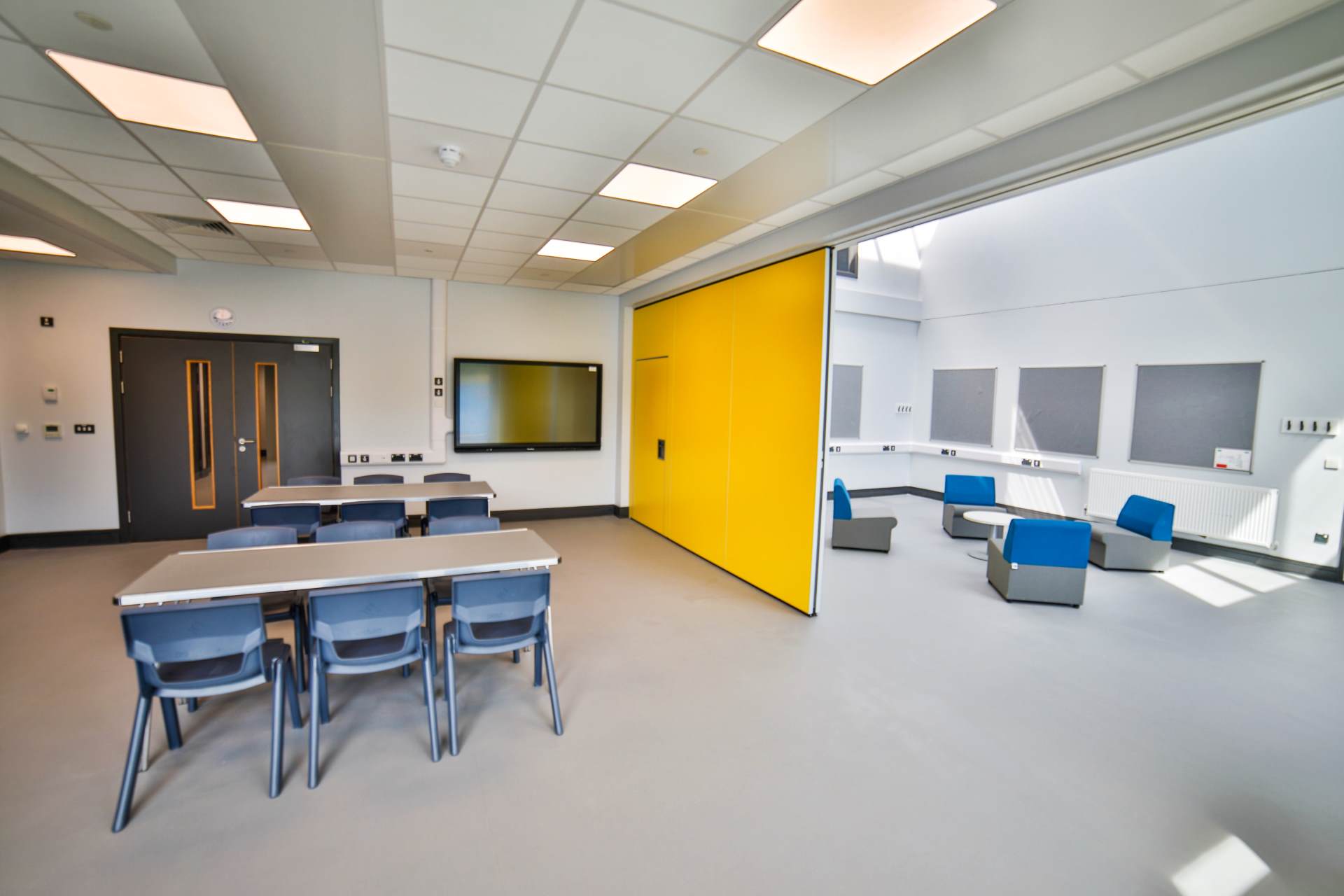 Most rooms have a large screen, which can be used for delivery.
For enquiries please email theplace@glossopdale.school or call 01457 605897